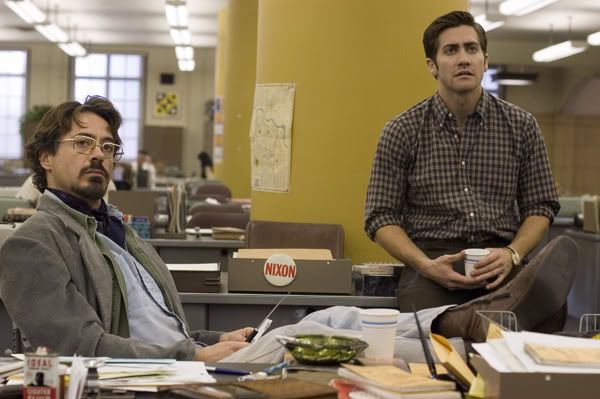 Me love movies. Here's my list for my favorite films of the decade:
10. X2
BEST POPCORN FILM OF THE DECADE. It was the first film, I believe (sorry Dark Knight) that elevated the comic book genre. Bryan Singer should've directed X3 who knows how great that might have been...
9. Talk To Her
Talk to Her was the first Pedro Almodovar film that I ever saw and is probably my favorite film in his long and fruitful directing career. I'm still stunned by this film. its unique. engaging. witty. deeply profound.
8. Wet Hot American Summer
The funniest movie of the decade and probably one of the funniest movies I've ever seen. Paul Rudd in this film solidified himself as a comedic genius. It was also great to see everyone in The State (or at least a majority of them) working together again.
7. Old Boy
I consider Old Boy to be one of those "game changer" type films and a film that made me go "OMG" a couple of times. Totally startling and completely riveting, Old Boy takes the revenge film to another level. Woo-jin played by Yoo Ji-tae might be the best villian since Bill the Butcher (Gangs of New York).
6. The Lives of Others
BEST MOVIE ENDING OF THE DECADE. Infinite punches to the stomach. Don't watch the clip if you havent seen the film.
5. 4 Months, 3 Weeks and 2 Days
4 Months, 3 Weeks and 2 Days just takes a hold of you and never lets go. The last 20 minutes of the film are breathless and it deals with the subject of abortion and theme of friendship with such honesty. The film also features some extended takes (notably a scene during a dinner party) that are just amazing.
4. Adaptation
You can argue that Charlie Kaufman was the auteur of the decade what with his scripts for Adaptation, Eternal Sunshine of the Spotless Mind and his directorial debut Synedoche, New York. Adaptation is my favorite Kaufman script and for me, a total inspiration. Spike Jonze should only direct Kaufman scripts. The film features wonderful performances from Meryl Streep and Nic Cage but its Chris Cooper who shines.
3. In The Mood For Love
This is the film that Lost in Translation wanted to be. In the Mood for Love has it all: Gorgeous cinemtography from Christopher Doyle. Impeccable direction from the great Wong Kar-wai. and two luminious performances from Maggie Cheung and Tony Leung who say so much without saying anything at all.
2. There Will Be Blood
Three words: DANIEL DAY LEWIS. DDL as Daniel Plainview is arguably the finest acting performance of the decade. I have always been a fan of Paul Thomas Anderson and consider him to be one of the best directors of his generation. There was always criticism on PTA as being too flashy of a director (the glitz of Boogie Nights/all those frogs in Magnolia) but There Will Be Blood proved that he was truly a first class filmmaker. The cinematography is great. The production design is superb and oh yeah that score by Johnny Greenwood aint that bad.
1. Zodiac
Remember when I said that I happen to love movies that involved characters who were completely obsessed with something in their lives (i.e their jobs)? Well Zodiac is the Mt. Everest of those kind of films. Featuring a great script (besides being a great film dealing with obsession it is a gripping crime drama) from Andrew Kevin Walker, great performances from Robert Downey Jr, Jake Gyllenhall and Mark Ruffalo and just a tremendous directing effort from David Fincher, Zodiac in my opinion, is the best film of the decade.
Honorable Mention:
Reprise
Youth. Literature. Friendship. The honesty conveyed throughout Reprise really hit me. If you haven't seen this film I definitely recommend it.