[Disclaimer: I'm not a great photographer. I've only taken one photography class in my life. I didnt take it just for "kicks" it was rather a prerequisite for my journalism major. I barely passed the class and it was one of the hardest classes of my life. You wouldnt even know how many hours I spent in the photolab making contact sheets. Ugh. Alot of my friends are photographers themselves and I have to give them all the credit in the world as its really hard to take a photo even if you're taking it with a digi camera when all the required presets are already good to go. WHEW!]
ANYWAYS. On a whim I decided to go to Coachella this weekend. For those uniformed I've always been a harsh critizer of Coachella. I dont like the overpriced items. I dont understand why in the world you have to have 20 different Coachella type t-shirts to sell. But really the worst thing about it is the parking, which is a hell zone as you try to find your car in midnight amongst a sea of other cars.
But there's always a part of me (maybe 20% or so) that does want to go. I figure its because of the whole communal affair or maybe the frozen yellow lemonade that melts literally in 5 seconds of purchase thereby making your hands sooo sticky.
ANYWAY!
I decided to go to Coachella on Saturday with my friend Steven. Even with headliners RHCP (thats Red Hot Chili Peppers for the uninformed), Saturday was still dubbed "indie heaven" according to yours truly.
But before I described as to what "went on" during the show. I need to point 2 very great things that happened on the trip down there and that is:
and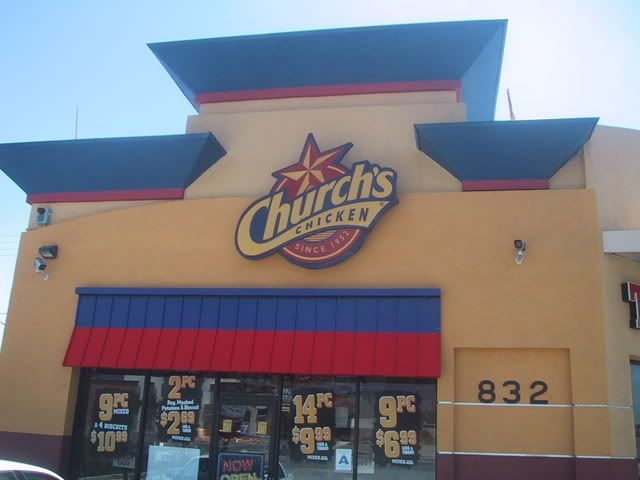 God bless you two. You guys are amazing.
So Steve and I arrived at the Indio Campground or whatever and did that DEADLY 3 MILE WALK. You know the walk where you walk forever and once you get there you spend like 10 million dollars on water so you can replenish. GREAT TRICK GOLDENVOICE. But we one upped those swindlers as our Coachella trip was sponsored by the great people of Sparkletts. Thanks guys your waters were amazing and it definently made me feel better about life as i downed as many waters as i could before i walked through the dreaded gates.
So yeah the first thing we did was go to the VIP area. YEAH VIP AREA. But once we did finally make it down there it was literally the "ok area". This is what it looked like
VIP basically meant that you could order premium drinks (i.e. anything vodka related) and order angus beef burgers. But other than that it was just a place to sit down in the shade and relax and play FUCKING GALAGA but hey in a concert venue where people literally pass out (i remember seeing a girl vomit her frozen lemonade 3 years ago) it turned out to be a good thing. Plus its got these hotshot trailer style bathrooms LOOK: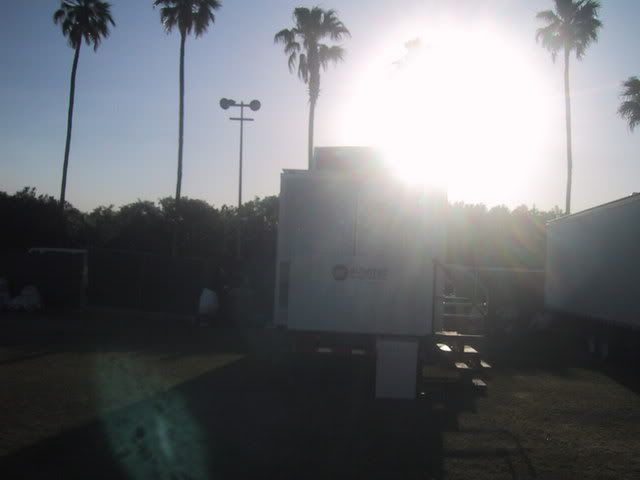 BUT ANYWAY. YOURE PROBABLY SAYING. HEY JOHN WHAT ABOUT THE MUSIC?!?!?!? ISNT THAT WHAT COACHELLA IS ALL ABOUT??? WELL YEAH DUH. BUT FIRST LETS DO A TALLY OF HOW MANY BEVERAGES I DRANK.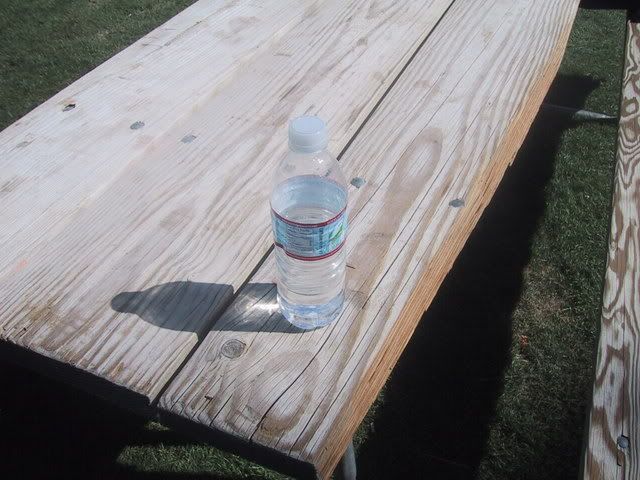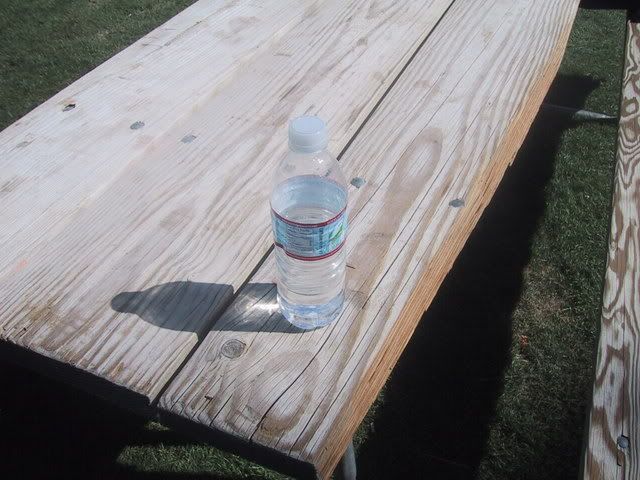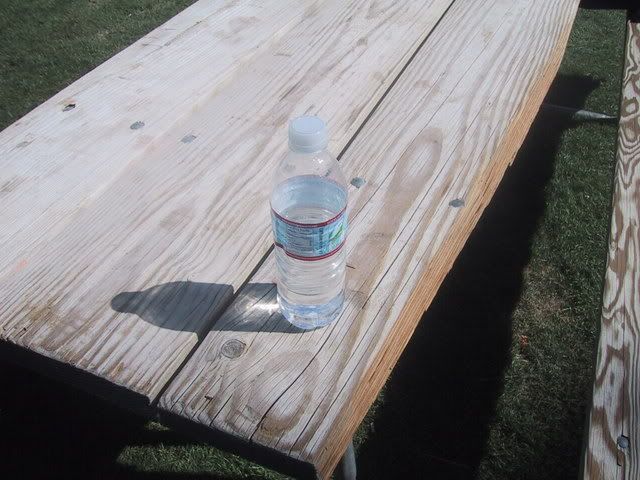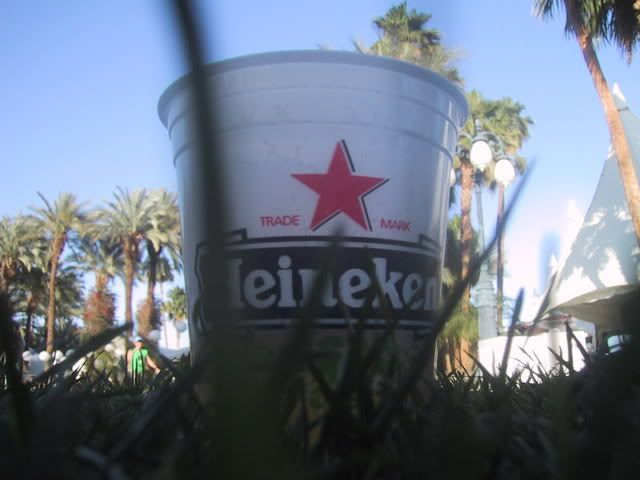 (PRETTY AMAZING PHOTO HUH)
As you can tell I didnt have to drink that many beverages to stay hydrated. Well...I'm amazing.
OKAY LETS GET TO THE MUSIC. FOR A TOTAL OF 15 OR SO ACTS PLAYING SATURDAY. I ONLY SAW 2 FULL SETS. BUT LET ME TELL YOU. THOSE 2 SETS WERE NEARLY GODLIKE.
FIRST THINGS FIRST:
HOT CHIP ARE THE REAL DEAL. THATS ALL IM GOING TO SAY. FOR A BUNCH OF NERDY ENGLISH DUDES. THEY SURE CAN ROOOOCK IT OUT. SLIGHTLY GANGSTA AND INCREDIBLY VUNERABLE THESE GUYS CRANKED OUT THE JAMS AND ACTUALLY MADE ME HAPPY THAT I WAS OUT AT COACHELLA.
The second act i saw was Girl Talk:
I'VE NEVER FELT SO SWEATY IN MY LIFE. LIKE SERIOUSLY MY PANTS WERE SOAKED IN BODY FLUID AFTER THE SET. AND YES EVEN THOUGH I FELT LIKE A GRANDPA IN THERE AS THE TENT WAS FILLED WITH A BUNCH OF 18 YEAR OLDS DANCING UP ON THE STAGE AND AROUND ME. I FELT LIKE THE GREATEST GRANDAPA EVER. SEEING PARIS HILTON DANCE IT UP WAS ALSO PRETTY GREAT. I HAVE NO PHOTO OF THAT. BUT YOU CAN BELIEVE ME.
Speaking of 18 year olds dancing. That same thing happened to Ghostface Killah, one of the members of the Wu-tang Clan. Nothing was more surreal that day than seeing Ghostface boogie with some cobrasnake club girls: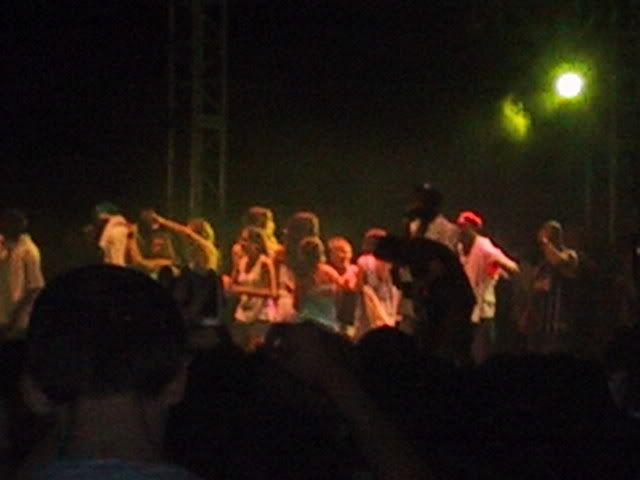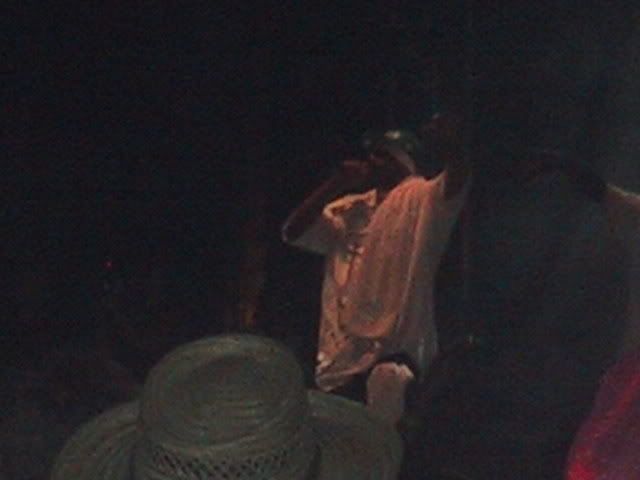 Other than that I saw: MST3KW34l3j4WHATEVER.
Great JAMS but we had to leave so that i can take this photo: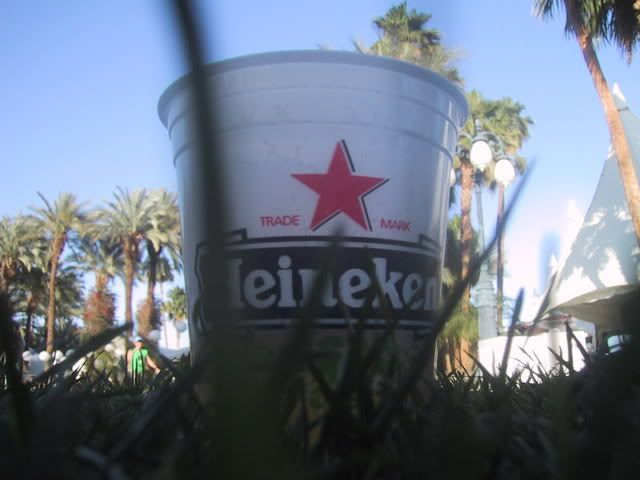 DAMN ISNT THIS PHOTO AMAZING!
I ALSO SAW WARP's own !!!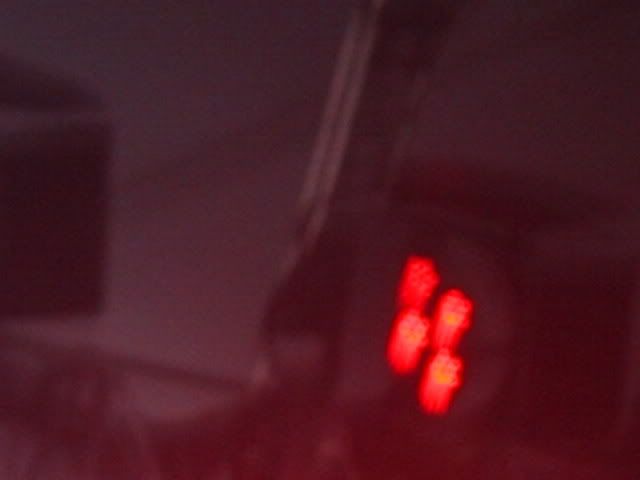 YEAH I KNOW. THE PHOTO FUCKING SUCKS. BUT THIS IS MY ONLY PROOF THAT I TOOK A PHOTO DURING !!! ALSO AFTER SEEING JUST A BIT OF !!!'S PERMANCE I CAN SAFELY SAY THAT NIC OFFER IS AS GOOD AS A FRONTMAN TO THAT OF TIM HARINGTON OF LES SAVY FAV. THE DUDE CAN DANCE WHILE ROCKING THE DOPE BEACH SHORTS.
All in all it was a pretty great show. I had a ticket for tonights show Sunday but I'm not a big fan of alot of the bands. Klaxons, CSS, Junior Boys will all be gone in a year. Willie Nelson doenst really belong on this bill. I have no clue who the Happy Mondays are. and yeah seeing Rage Against the Machine would only evoke weird highschool memories and the last thing i want is a late night freakout as im holding my frozen yellow lemonade.
Thanks Coachella. You were great! And even though you didnt offer me the presence of seeing Ms. Scarlett Johannson on Saturday I kinda like you now.
P.S.
I dont get the big deal about The Arcade Fire and RHCP are very very lame.